When your company needs an online presence, choosing to have a WordPress website made is one of the best decisions you can make. When creating your web presence, the first decision you must make is which content management system to choose for your website. While there are many options, at Strategic Web Design, we have found that many local Tampa, Clearwater, and St. Petersburg companies' needs are best met by using WordPress. With a variety of layouts, designs, and extensions, you will be able to set up everything from an estimator tool to help customers see what they can get for different prices to an online gallery of your products to a shopping cart so clients can order directly from your site.
What Are the Benefits of WordPress Websites?
As a web design company in Tampa, St. Petersburg, and Clearwater, we have built sites for people located all over the country. And most of them choose to have their site built as a WordPress website because of the great benefits this content management system offers:
Design is totally customizable. The limits of your design options rely simply on the limits of your web designers' imagination, and we have some of the best designers in the area. No two WordPress websites will ever look the exact same, because you will be able to change every little detail of each page.

Easy to use. The backend of these sites are very simple, no matter how the frontend looks. Adding new pages, pictures, or blog posts is easy and can be done quickly. At Strategic Web Design, we even teach you how to perform basic changes, that way you will have control over your site.

FTP and HTML is not required. Your new site will be able to be edited without the need for complicated programs or coding. This goes back to how easy to use it is- you won't need to be an expert to change or add content.

WordPress websites are great for SEO. And local business owners in Tampa, Clearwater, St. Petersburg, and the surrounding areas knows how important it is to rank well on Google searches. WordPress allows us to add unique keywords, Meta descriptions, and different types of tags to each page and blog post, so the pages on your site will rank as well as possible.

The blog is ready to go. Because this content management system was originally used solely for blogging, it is easy to set up a blog on your new site. In addition, adding email subscriptions, having the new posts show up on your homepage, and allowing people to comment are just some of the ways to customize your blog.
As you can see, these sites offer many benefits, from both design and web developer standpoints. With so many customization options, it is no surprise that so many of our clients choose this content management system over the other choices.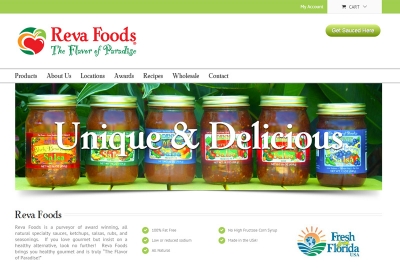 As a local company located in the Tampa, St. Petersburg, and Clearwater area, we offer a variety of web based services to companies all over the United States. From creating websites to monthly SEO work to corporate branding to reputation management to social media management, we handle it all! Not only will we create a great looking and unique WordPress website for you, but we can make sure your company ranks well on Google and other search engines, and that you are engaging with customers on social media platforms including Facebook, Google+, LinkedIn, Twitter, and more!
In today's world, having a strong online presence is the key to finding new customers and keeping your current ones coming back.
With our help, you will have an amazing, engaging, and easy to use WordPress website that your clients will love! For more information or an estimate, contact us today in Tampa, St. Petersburg, and Clearwater at 727-531-7622.