Your website design in Tampa, Clearwater, St. Pete, Orlando, FL or elsewhere may be the first impression that your clients have of your company. With that in mind, it is critical that you give serious thought to what you want your web site to look like. Because we have over 16 years of experience in advertising, marketing, and creating corporate branding, we understand more than almost any website design company how to mold your company's image and corporate brand through a design tailored for your company's specific needs.
You will find that very few of our site designs look the same. There is a good reason for that. When we create a new web design, we create it around our client's needs and desires. At the end of the process, the website design is more a reflection of our client's image than our own. At the completion of the web design process, you will own and have control of your website. If you choose to, you will be able to make changes to your own web site and will be able to move your site at the end of your relationship with Strategic Media.
Some of our clients want their websites to be a beautiful online brochure that will be viewed only by the people they send to their web site. Other companies are far less concerned with the look of their web site and only want the site to be found at the top of the searches for specific search terms. Your customers are typically looking for the services or products that you provide, so your website should prominently display your phone number and additional contact information, as well as offer a contact form that gives your customers the option of reaching out to you through the Internet.For these clients, we create sites that incorporate search engine optimization, more commonly known as SEO. Search engine optimization – SEO – the science of getting websites to the top of searches is one of our areas of specialization that few website design companies, advertising agencies, or IT companies are able to do. We accomplish this with the state-of-the-art SEO process, Site Search Architect, which backs up the SEO process with a money-back guarantee or we can provide a more traditional manual local SEO approach.
We specialize in local SEO. We are located in Florida in the Tampa Bay area and certainly can help businesses located in Tampa, Clearwater, St Pete, Sarasota, and Orlando. With our expertise in local SEO, we are fully able to execute web design for local SEO in any market around Florida or the U.S., as well as provide manual local SEO for businesses in any city around the world. For our clients who want their website design to perform well during local consumer searches, we will create a web design with a focus on local SEO.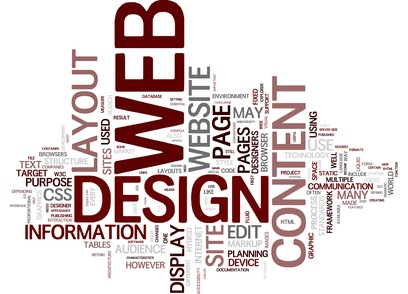 Your company's web design is only one part of the corporate branding that will allow your company to succeed in a world where consumers rely heavily on the Internet to find and gather information on businesses and people that they want to do business with. After a consumer has performed a general search for the product or service that they are interested in, they will usually do additional searches to research the companies they are considering doing business with. What will they find when researching your company? Your company's web site and a beautiful website design will be recognized as your effort to tell consumers who you are. Savvy consumers today are taking additional steps and doing searches to see what else is on the Internet about the company and its principles.
Strategic Media, in addition to intelligent SEO website design, is also skilled in the use of offsite SEO. The utilization of the Internet for research by consumers provides an outstanding opportunity for businesses to use offsite SEO and Internet news syndication to drive quality traffic to their web site. These local SEO techniques allow companies to build their corporate branding in Tampa Bay, Clearwater, St Pete, Sarasota, Orlando and around the U.S. and, at the same time, facilitate preemptive reputation defense, thus protecting their corporate brand and corporate image.
It is remarkable how consumer buying behavior has changed. Companies who fail to recognize this fact and be aware of consumer buying trends will lose the race to competitors who recognize the changes and rapidly adapt their marketing approaches to these new consumer behaviors. Having a SEO website design that works with the new paradigms of consumer buying patterns can help companies dominate their competitors. If you are interested in staying ahead of the competition, call us today for a no cost consultation. If you have been looking for the best web design companies and best web designer in Florida you have found them!