Website Designing concepts are always changing, so a professional website designing company must always be at the top of its game, always aware of the current trends and new ideas in web design. Why should you consider hiring the best professional website designers in the Tampa, St. Pete, Clearwater area?
If you're tech-savvy, you might give thought to going the DIY Do-It-Yourself route, building your website design from scratch or finding and downloading a premade template. You'd have to make the time to learn how. Take the time to research and review site after site, searching for the perfect website design inspirations. Then you'd have to find time to deal with the actual designing, developing, branding, and marketing of your site. Those are some of the services that a professional website designing company offers.
Yes, you could hire your neighbor's teenager to throw together a cheap website for you. The cost is very low compared to hiring a website designing company because that kid most likely uses a ready-made template lifted somewhere off the web. It looks good; it may even do an adequate job of handling traffic on your website. But what's that old adage? Oh, yeah, "You get what you pay for."
That teen isn't likely keeping up with current website design inspirations and trends. That free template that he's using is also being used by thousands of other amateurs across the web. And it's limited as to what it can do – limited in the number of colors, fonts, images, layouts. Nothing unique about your website whatsoever… And if you want to add additional content later on, the template might not be able handle it. Oh, and good luck with any customer service from the kid when you need it!
Talented, professional web designers must have years of experience behind them and a passion for what they do! When looking for a website designing company, you should keep in mind that you're not hiring one talented individual, but an entire team of talented web-savvy individuals!
If you're looking for the best website designing company in the St. Pete, Clearwater, Tampa area,

call Strategic Web Design today! 727.531.7622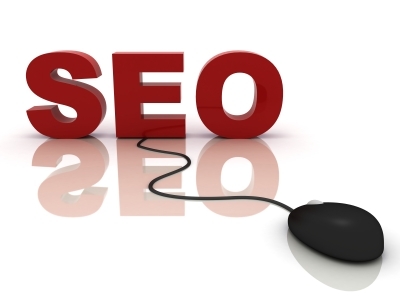 At Strategic Web Design, we do it all for you! From the initial web design concepts to post-installation support and maintenance as well as everything in-between, we have the expertise – and those talented individuals! We'll handle the online marketing and advertising, local SEO, online corporate branding, local search maps, internet news syndication, blogging, online coupons, social media management, SEO web design, website development, etc. We want to be your web designing company!
We also work hard to understand your business' needs with respect to budget, web design look and feel, branding objectives, and marketing goals. The look and feel of your professionally designed website is carried over to your business cards, flyers – even your letterhead. Your online and offline marketing materials will work in unison, resulting in greater impact for you and your clients.  Remember that your business website is a major part of your company's brand.  If it sends potential customers the wrong image and message, it will end up costing you far more than an investment in the best professional business web design.
At Strategic Web Design, your Clearwater, Tampa, St. Pete webdesigning company, we also specialize in Search Engine Optimization (SEO) services. SEO is a very complicated, detailed process that determines how easily your website is found in search result lists.
How many times have you performed internet searches for specific goods or services that your business offers? You end up with a results list containing hundreds of thousands of matches. Why do some matches turn up on the first or second page of results, but others land on the fifth or tenth or twenty-fifth page? There are plenty of elements involved in determining where an entry shows up, and each of those elements must be performed properly.
Hire a website designing company with local SEO expertise in the Clearwater, Tampa, St Pete area.

Call Strategic Web Design today! 727.531.7622