A contractor's website should be a tool used to generate qualified leads for the company. Unfortunately, a poor design can turn visitors away from your site, losing you a potential customer. Hiring the right web designer can make the difference between attracting people to your website and leaving them wondering what it is you do. Strategic Media has created some of the best contractor web designs in the Tampa, Clearwater, St. Petersburg, and Sarasota area.
What makes the best web design for contractor websites?
While no one contracting company is alike, there are several design elements that are essential for converting visitors to consumers. The design should entice and engage potential customers. Visitors should be able to navigate the site with ease, finding your services, a gallery of previous and current work, and contact information without a problem.
Mistakes for Contractor Websites
Many contracting websites are cluttered with stock pictures, bright colors, and low quality content.  These elements, along with poor navigation, can cause visitors to click away and move on to your competition. Many web designers make the mistake of creating a site to look similar to other contractors. Stand out from the crowd let consumers see what sets your company apart from the rest.
Plain Designs

Hard to Read Fonts

Stock Photos

Keyword Stuffed Content

Difficult to Navigate
The best contractor web designs convert visitors into leads with contact forms and information spread across the site. If you're in the Tampa, Clearwater, St. Petersburg, or Sarasota area and are looking to drive more traffic to your website, then give us a call today. Our expert web designers can create the perfect user experience that will entice visitors to contact you.
Elements That Make the Best Web Design for Contractors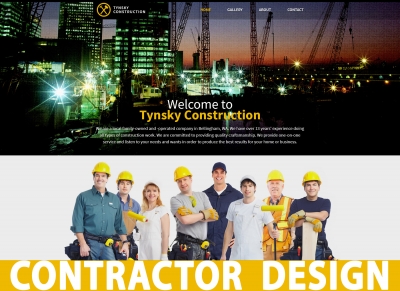 Services Offered

Contact Information and Inquiry Forms

Information About the Company

Gallery of Previous Work

Easy Site Navigation
By including all of these elements, you'll allow your visitors to gain a sense of who you are as a builder. Set yourself apart from your competition with the best contractor web design. Strategic Media has extensive experience working with contractors in the Tampa, Clearwater, St. Petersburg, and Sarasota areas. We create custom sites to meet each client's needs.
Best Local SEO for Contractors
Search Engine Optimization, also known as SEO, is what helps contractors be found for their services by the consumers. Where you are located in the search engine can make the difference between gaining a new client and losing a qualified lead. If you're not being found for your services, how will customers know to go to you?
By targeting your service areas, we can drive qualified leads to your website.  If you want to have the best local SEO for the Tampa, Clearwater, St. Petersburg, and Sarasota area, then give Strategic Media a call today. We help contractors be found in the search engines by potential customers. Unlike other SEO companies, we create quality content without overusing keyword phrases.
We've all seen those websites that are filled with keywords and cities that don't have any real information for the customer. Keyword stuffing is a common problem for construction websites. This practice can turn customers away from your site as well as hurt your rankings in the search engines. Here at Strategic Media, we understand that SEO should be tied into user experience. As local SEO experts, we create engaging content that visitors will want to read.
If you're looking for the best contractor web designs or local SEO, then Strategic Media is here to help. Not only will our experts create an unforgettable user experience for your website, but we'll also increase your site's visibility in the search engines. For more information, or to schedule an appointment, send us an email or call at 727-531-7622.