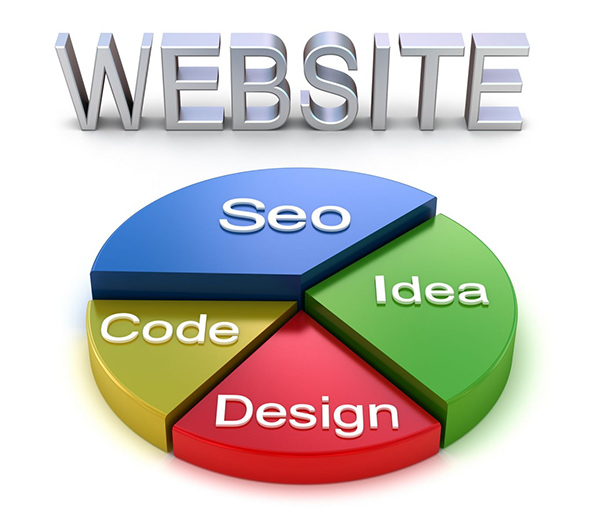 How will your web design and your online marketing and advertising efforts affect your company's success? If you are like most St Petersburg and Clearwater businesses today, the answer is that your website design and Internet presence are strategic media that will be vital to your company's future success. In fact, your ability to market your company, yourself, and your corporate brand through the Internet may be the most important marketing and advertising decision you make this year. The stakes are high and your competition knows it. Web design, Internet marketing, advertising, and online corporate branding are changing and evolving at lightning-fast speed. Experienced and successful business owners in Tampa, Clearwater, St Petersburg and throughout Florida and the US know that the first companies to dominate a marketplace have a huge competitive advantage. Do not kid yourself, the world of online marketing, website design, SEO, and social media is no different.
No matter what your business model or product, there are a growing number of your potential customers who are online that are seeking companies to do business with. They will use search engines to find and research companies that they are considering doing business with. Many consumers also research the people who own and manage those companies. The days of throwing up a basic website design and having that suffice as an adequate online marketing and advertising effort are gone. While knowing that consumers are on the Internet, it is imperative that your company view and develop your Internet presence as a complete and comprehensive online marketing, online advertising, and online corporate branding effort. That being the case, why would you hire a separate web design company, search engine optimization or local SEO company, social media Facebook manager, mobile marketing company, and yet another company to manage your Google Maps?
Successful marketing strategies and beautiful designs.
Are you ready for the next step?
Request Information
How do I get a custom video for my business?
Expanding your customer base is as easy as clicking "play".
Strategic Media of Clearwater and St Petersburg Florida is an experienced local non-traditional advertising and marketing company. Our approach is to have all of your online marketing and advertising work together. By taking this approach, we are able to synergistically produce a greater impact for our clients by having all their online marketing work in unison. We have over 20 years of local experience helping Florida and Tampa Bay businesses adapt to changes in the marketplace and identifying successful cost-effective online marketing and advertising approaches that allow our clients to dominate their competition and aggressively get to the customer first. We are located in Florida in Tampa Bay. We serve local companies in Tampa, Clearwater, St Petersburg, Sarasota, and Orlando. We have for 23 years also served large and small companies throughout the U.S. and Canada.
Our areas of online expertise include:
Online Marketing and Advertising

Local SEO

Online Corporate Branding

Search Maps

Internet News Syndication
Blogging Mobile Marketing – Including Cell Phones

Online Coupons

Social Media Management

SEO Web Design

Mobile Website Development
At Strategic Media, we work hard to understand your company's needs in regards to budget, web design look and feel, and corporate branding objectives as well as online marketing and advertising goals. However you approach it, we understand that the goal for any successful company is to make a profit. It is not usually one thing alone that will make a company profitable online. It may start with your mobile website arriving at the top of an Internet search in St Petersburg, Sarasota or Clearwater Florida for a search term that finds a customer at the peak of their buying interest. It will certainly be found in the proper look and the best web design which converts that Internet search to a sale. It may also materialize when the consumer takes that next step to research the company and its owners. The consumer on that Internet search should find Internet news and information that is a positive reflection of the company's values. The long term result of all these strategic media tactics, if done well, will result in online corporate branding where consumers will look for your company by name and refer their friends to you.
Today's websites are viewed on a multitude of mobile devices from smartphones to big-screen televisions.
Does your website look great no matter what size screen it's displayed on?