Corporate branding has always been important. However, with the massive growth of consumer reliance on the Internet for information when making buying decisions, a great online corporate brand has become critical in many ways to a company's success. Creating a positive corporate identity, corporate image, and overall online branding should be high on your list when looking for a website design company, advertising company, or online branding agency. Corporate branding for larger corporations and company branding for smaller companies produce opportunities to generate leads as well as to close deals online.
If the company branding is accomplished through a skilled advertising company with SEO website design expertise, the corporate brand will extend beyond the company's web design. In addition, the branding agenciy's use of offsite SEO and Internet news syndication helps develop a corporate identity that will greatly enhance the conversion of Internet searches to sales.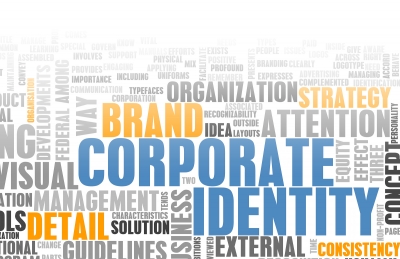 At Strategic Media, we believe that corporate branding is so important to a company's success that it should be done through an experienced non-traditional advertising company. We have been helping Tampa Bay area and National companies build their company branding for 16 years. Strategic Media is located in Clearwater Florida and is experienced in SEO website design, Local SEO, mobile marketing, offsite SEO, and Internet news syndication. Because the world online changes rapidly, it is best for most businesses to focus on their core business and seek out branding agencies such as Strategic Media to establish their corporate identity and maintain it. The consistent applications of offste SEO will not only enhance your corporate brand and provide great PR, it will provide a solid basis for corporate reputation management. The steps to protect a business' reputation and company brand should always be taken before an incident happens that might harm the corporate brand. If business reputation management is not in place when an attack occurs or if a damaging incident happens, it can cause  irreparable harm to a corporate brand.  Call us today to learn more about business reputation management.
If you believe that the advancement of your corporate identity is only established through your company logo, company advertising, or company website design, think again. Today, consumers will search online for companies that they want to do business with. The search may start with a company which they have been referred to and are researching or it may be a first time Internet search to find out who is available. What will they find when they search for your company or industry? Being found through the search engines using SEO website design, local SEO, or local search maps can lead them to your website and other information found online. A great website design should provide the corporate identity that you want for corporate branding and search engine optimization (SEO) that converts qualified searches to sales. The right web design gets you in the game. Next, consumers will encounter your company branding with a direct search of the company name. Will they find positive information and news about your company or will they find consumer complaints or will they find nothing but your competition? Business reputation management should be in place to protect your brand, business reputation, and corporate identity. Finally, many consumers will reach out to business owners and officers to see if this is a company run by people with values that they trust. If you are a company located in Tampa., Clearwater, St. Pete, Sarasota, Orlando ,or anywhere else, we can assist you with your corporate branding and your corporate identity.